Originally Released In
2009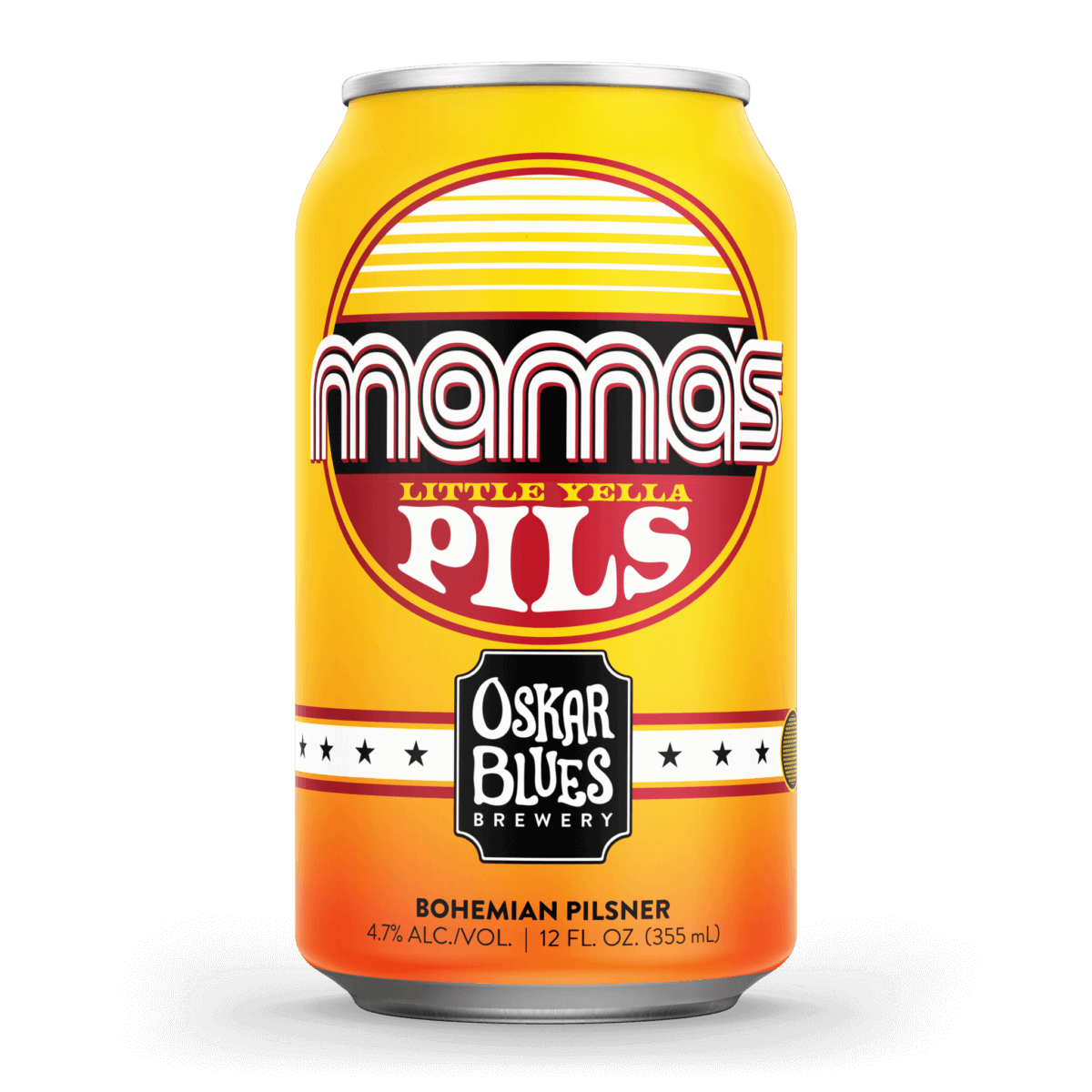 4.7%
ABV
Year Round
Mama's Little Yella Pils
Mountain Pilsner.
Yaya raised a rebel who grew up to have dirt on his face, sweat on his brow, and beer in his blood. That's why Mama's Little Yella Pils is an uncompromising, hand crafted version of the great Pilsner beers of Bavaria and Bohemia. Unlike mass market pilsners diluted with corn and rice, Mama's is built on pilsner and honey malt, then hopped with Saaz and Aramis hops. While it's rich with flavor, its 33 IBUs and 4.7% ABV make it a luxurious but low-dose (by Oskar Blues standards) refresher. It's damn good, crushable beer. Take two and call us in the morning.
A note on IBUs from the nerds in the lab
Bitterness quantification is a vital part of the QC program at Oskar Blues, but the traditional IBU metric tells an incomplete tale. The IBU test measures the total amount of multiple chemical compounds that cause a beer to taste bitter. However, it cannot differentiate between those compounds, which occur in varying amounts and are all perceived with varying levels of bitterness intensity and duration. Increased dry hopping levels, in particular, cause dramatic shifts in perceived bitterness without changing the IBU result by much, if any. For example, Dale's Pale Ale and the Can-O-Bliss IPA series have nearly the same IBU measurement, but Can-O-Bliss uses nearly three times the amount of hops and presents a much lower perceived bitterness.
IBU